When it comes to sex toys, there are more choices now than ever before. This is a good thing, because massagers do more than ever before! massager can make sex more pleasurable by stimulating even if you're already being orgasm by self-pleasure.
So, whether you've learned, and wherever you fall on the spectrum of sexual preferences, it's a good idea to get educated about the massager to keep sex fun for you.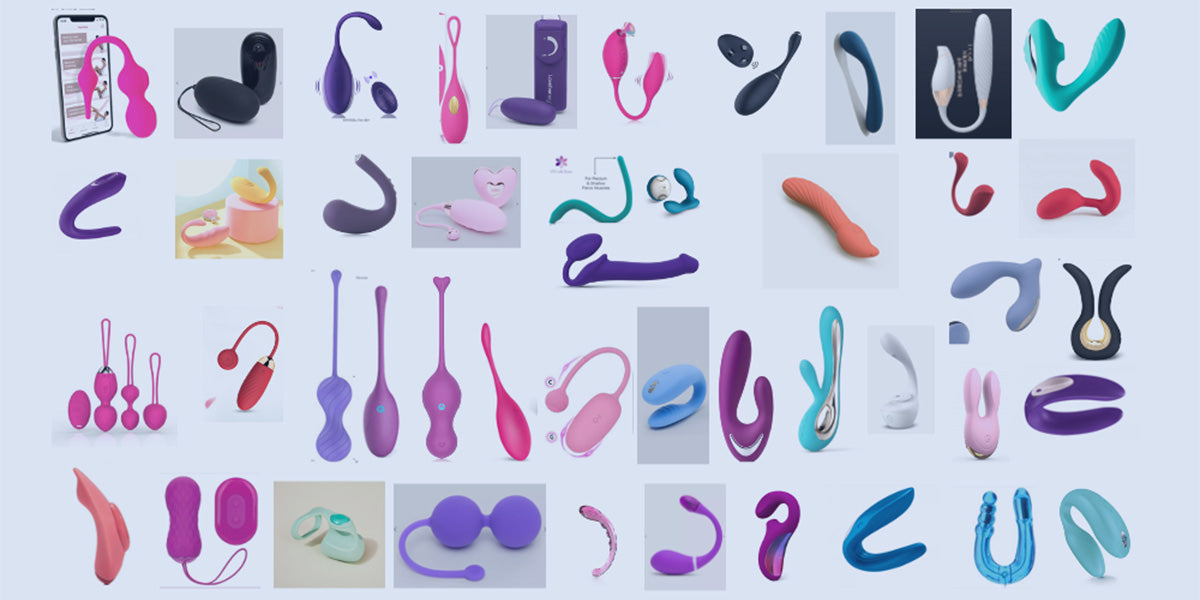 What is a massage wand?
Massage wands have historically been big, foot-long devices with soft, flexible rubber heads that vibrate. They are incredibly powerful tools for clitoral stimulation. Some think they resemble microphones, and they will definitely make you sing.
If you're wondering how a massage wand works, look to their robust motors and overly large heads, which come together to relieve tension all over the body. Old-school models were exclusively corded, but now many are also rechargeable and easy to take on the go. Some, like our G-spot vibrator Bana, are even splashproof. Shower-play, anyone?
How to use a massage wand?
Learning how to use a wand massager isn't all that complicated. Because the head can flex, they bend with your body and fit your natural contours. The large, long handles make them easy to maneuver all over yourself or your partner. They also don't make your hand vibrate, allowing you to deliver focused tingles to the area of your choice sans fatigue. They're meant for external use only, though, so don't go forcing one where the sun doesn't shine.
Before using your massage wand, ensure it's fully charged and ready to go. In the case of a noisy toy, you'll want to ensure you have some privacy. Then, make sure you'reready to go. Placing the head directly on your sensitive areas without first warming them up with a little foreplay can be overwhelming.
Once you're nice and hot, it's time to start playing around. Begin by applying gentle pressure to anywhere that feels good — your breasts, inner thighs, neck, etc. If you're especially sensitive, place a piece of fabric between you and the wand, keep your undies on or use a pillow to absorb some of the vibrations. We're not joking when we say these babies are powerful!
Lightly move your wand massager around your body. Start with gentle pressure and explore yourself to learn how your body responds. Eventually, you'll make your way to your clit. Try using gentle taps around it before diving into direct contact. Slow and steady wins the race, after all. 
Did the vibrator help during sex?
Massage wands are workhorses when it comes to personal pleasure. But these versatile toys can do so much for you and your partner during sex, too. Because they deliver potent stimulation and strong, rumbling vibrations, they can be used during foreplay, during penetration and even afterward as a relaxing massager.
When you're just revving up, you and your partner can take turns using a massage wand on the other. Whether you're giving them an all-over rubdown or simply teasing them with light sensations, there are lots of things you can explore.
During sex, how to use a wand vibrator depends on what you're aiming for. You can use it during penetration to heighten your or your partner's arousal, then back off before you get off. This tug of war can be extremely exciting and can help build anticipation. If you're going for the gusto, placing a massage wand directly on your clit before and during climax can result in an intense,mind-boggling orgasm.
Where can a massage wand be used?
A massage wand's large head can go anywhere that gives you pleasure. Use it to invigorate the anus, clit, nipples, penis or anything you like. Just keep it clean! And beware cross-contamination. If you're going to use it to stimulate you or your partner's anus, don't then move it straight to your clit without washing.
A good massage wand gets you off. A great massage wand gives you a full-body orgasm that rocks you to your core.If you're looking for the latest and the greatest, check out our G-spot vibrator Bana.
References
<1>Hsieh, Carina, "A Brief History of the Magic Wand," Cosmopolitan, accessed January 13th, 2021, https://www.cosmopolitan.com/sex-love/a14105499/hitachi-magic-wand-history
<2>Gainsburg, Marissa, "Spooning Sex Shouldn't Be A Cop Out—Here's How To Make It Hot AF," Women's Health, accessed January 13th, 2021, https://www.womenshealthmag.com/sex-and-love/g28609201/spooning-sex
<3>Trout, Christopher, "The 46-year-old sex toy Hitachi won't talk about," Engadget, accessed January 13th, 2021, https://www.engadget.com/2014-08-27-history-of-the-hitachi-magic-wand.html
<4>Engle, Gigi, "How to Use A Wand Vibrator During Sex," Refinery29, accessed January 13th, 2021, https://www.refinery29.com/en-us/2018/11/216886/wand-vibrator-massager-sex-guide