Best lipstick vibrator - Pety
November 15, 2021
A disguised vibrator is perfect for travel or hiding from nosy housemates. And a discreet lipstick vibrator fits perfectly in your purse, just like the rest of your makeup. In the world of portable vibrators, a lipstick-style option doesn't draw attention.
And just because it's a lipstick-sized vibrator doesn't mean it lacks power. A lipstick sex toy is all you need to bring on climax!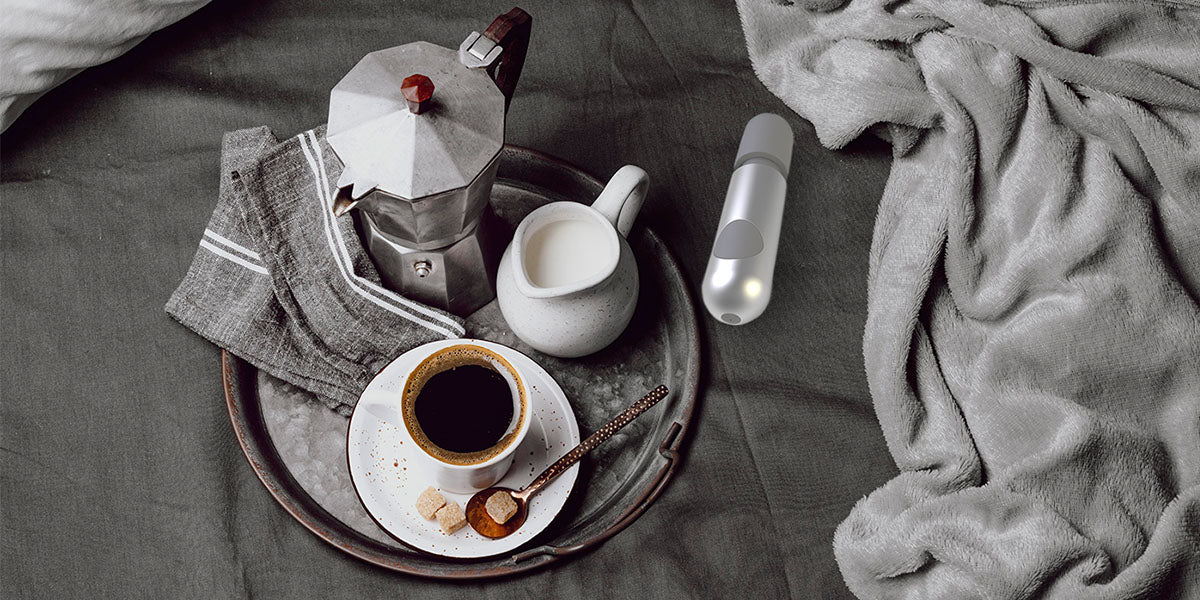 Lipstick vibrators are basically the best thing since...well, regular vibrators. Designed to look like legit makeup (to ~trick~ naive folk), these mini vibrating bullets are perfect for tossing in your purse or carry-on bag for a night (or, heck, a few minutes) of fun on the road.
And because most have a slanted tip, they provide direct and delicious pressure to your clitoris, bringing you to the brink of orgasm faster than you can apply a perfect red lip. What's more, because of their teeny size, they tend to cost way less than your average rabbit or wand vibe. They're also super convenient to bring into the bedroom with a partner since they're tiny and easy to hold during sex. That's clutch for when you want extra clitoral stimulation to pair with penetration.
Pety Lipstick is a chic, super-powered, multifunction mini vibrator that looks nothing more than an everyday beauty item. Add stylish stimulation to your cosmetic bag with your new favorite accessory and get a freshly flushed face that could only come from IFONNX. The compact size makes it travel friendly while the clever lipstick design slips under the radar of any curious observers. "Try lying your vibrator flat between your labia for a slower, more teasing build-up of sensation." Keeping a secret never felt so good.
If you're new to the world of pleasure toys, you might have a few specific wants and needs. You may want something powerful, but not too powerful. And, it needs to be discreet. when you want to be extra discreet, Pety will be your the best pick. This vibrator is a must-have, but don't take it from me. it "small, but incredibly powerful." it can be used on your G-spot clit, nipples, and other sensitive spots. most lipstick vibrators don't come with many vibration settings, but this one does (10 to be exact!). It's also waterproof and USB rechargeable...so you can take it anywhere. you'll love the this baby for it does the job again...and again.
Think a lipstick vibe could be for you? shopping the best expert-approved lipstick vibrators of 2021 now and investing in one may be a total game-changer for you.