You need to know about vibrator
September 24, 2021
Recently, there has been a surge of women looking for the best clitoral vibrator, which is not surprising. In fact, about 70% of women cannot reach orgasm without clitoral stimulation - thanks to its approximately 8,000 nerve endings responsible for sexual pleasure. Almost every woman needs external clitoral stimulation to experience orgasm, requiring vibrator to give it some extra help.
Thanks to the development of the sex toy industry, today's new trendy clitoral vibrators can help you reach a whole new level of orgasm. Before you start shopping, please remember that each of us will experience different sexual pleasures, and you may need to try some clitoral vibrators to find the most suitable feeling for you.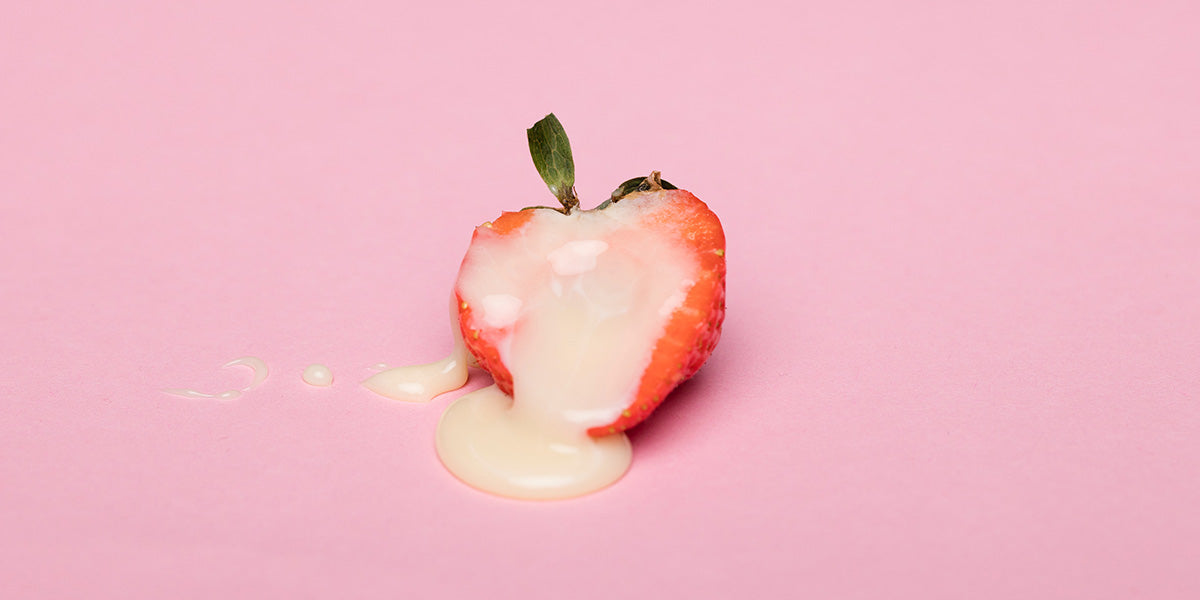 What is a female masturbator?
The female masturbator is a kind of sexual toy that is used on the body for sexual pleasure. The most common name of a female masturbator is vibrator (sometimes called a massager). It varies in all kinds of shapes (G-spot vibrator, rabbit vibrator, wearable vibrator, air pulsing vibrator, egg vibrator, etc.) and sizes (small vibrator, giant vibrator, thin vibrator, thick vibrator), it works on different body areas (clitoral vibrator, anal vibrator, nipple massager, penis vibrator, etc.).
At the very beginning, the female masturbator was invented to help the patient relieve pain. It was prohibited for women to masturbate themselves and until the year 1899, vibrators came into people's ordinary life as household appliances.
At IFONNX, no matter you're looking for a orange vibrator, purple vibrator, cyan vibrator, or pink vibrator, absolutely you'll find the favorite one! 
Types of Female Masturbator (Vibrator)?
G Spot Vibrator: The traditional wand stimulate the G point
Compared with other female masturbators like clitoral vibrators, the G spot vibrator is a flexible wand inserted into the vagina stimulating the G point directly, bringing deeper enjoyment.The IFONNX Bana is one of the most classic clitoral vibrators. It has a soft and flexible clitoral stimulator, raised vertical ridges, and a natural curve to hit hard-to-reach spots, delivers intense sensations at any angle.
Rabbit Vibrator: double stimulation of both vagina and clit
The rabbit vibrator comes with two vibrators, a bigger one shaped like a penis intended to be inserted into the vagina and a smaller one with double rabbit ears to stimulate the clitoris. This kind of female masturbator is usually made out of silicone, plastic, rubber, latex and it comes in various colors and designs. IFONNX Gilly is used to stimulate the clitoris and vagina for penetration pleasure. This is one of the most popular female masturbators during 2021. Not only because of its simple and fashionable appearance, but also the cheap price.
Wearble vibrator: wearing outside the bedroom
A good wearable vibrator, especially one you plan on wearing outside the bedroom, is how quiet it is. It's also essential that you choose one that comes with a small remote control, so your partner can control your pleasure in a discreet way. Made of soft, medical-grade silicone, IFONNX Yutu is equipped with 10 different vibration modes to hit your G-spot and your clit.If you love the feeling of penetrative sex, this wearable vibrator is a must-try. The exterior portion sits against your clit, while a palm-shaped "arm" thrusts in and out of your vagina.
Air pulsing vibrator: from gentle to wild blowing and licking, for the clitoris or nipples
Air pressure toys, sometimes called "suction toys" or "clitoral sucking toys," were originally marketed as toys that mimicked oral sex. Because the sensation is pinpointed on the nerves in and around the clitoris, many users of the toys find that they come faster than regular vibrators or dildos.the most typical product—IFONNX Aria, has a rounded head that fits snugly around the clitoris and uses a small amount of air pressure to produce a stimulating sensation of suction which with ten modes of vibration and suction produce intense vibrations from weak to intense orgasms. This indirect clitoral stimulation may produce more subtle and deeper sensations than direct stimulation with a vibrator.
Egg Vibrator: Used in the vaginal for walking fun
Egg vibrator is a portable female masturbator which is so popular during the past 10 years.  It comes with a long line to be controlled easily and to prevent it from slipping in your body.Generally, it is made from soft and stretchy silicone, can be either used for clit stimulation or vaginal penetration.Full of raise lines and spots, IFONNX Offe, increased the friction, making the stimulation stronger when it's vibrating the clitoris.
How to Use a Female Masturbator (Vibrator)?
Have never used a female masturbator? Not sure how to use it correctly? Here IFONNX has a most popular guide for using a female masturbator.
Before starting the vibration game, there is one thing you should keep in mind that using a female masturbator is nothing shamed, and it's an addition to spice up your sexual life. Only be open-minded and confident to your body that you can have enough pleasure. 
For penetration fun
For those vibrators with a penetration head, the most essential point is to add plenty of lubes on the female masturbator before inserting. It will be more pleasurable if the lube cuts down on friction, giving you a better feeling. (Remember to use water-based lubricant)
Do not use too much lube if it's a strap on butterfly vibrator, because it may cause the female masturbator to slip out of the vagina easily.
For clitoral stimulation
There are various types of clitoral vibrators, including sucking vibrators, licking vibrators, dual stimulation vibrators, etc. For a female masturbator with sucking or licking function only, it's a special toy that stimulating your secret area to make you wet. Use the vibrator to suck or lick your nipples softly, then move it down to the clitoris, switch to a stronger mode, enjoy the marvelous stimulation.
If it comes with a penetration head & sucking/licking head, then that must be a more complete sex experience. Use the small head to make you wet, and another head inserting into the vaginal wall.
How to Clean a Female Masturbator (Vibrator)?
What is the best way to clean it without doing harm to your toys? There IFONNX has a complete toy cleaning guide for you!
Before talking about how to clean it, when and how often should you clean your female masturbator comes firstly to our mind. After every single use, it is suggested to be cleaned. And, depending on how you store them, you may need to give them a quick wash prior to your masturbation session too.
What's more, it is more important to clean the female masturbator before and after use if you:
Switch it from vaginal vibration to anal play.

Use it with another person.

Store it without a clean container.
All the conditions above may cause bacteria to grow, so the right solution is to clean the female masturbator thoroughly before and after use.
Moreover, should there be any difference when it comes to different materials?
If you are going to hand washing the female masturbator, just make sure it's not with fragrance and antibacterial soaps if you don't want to get risks in a yeast infection or bacterial vaginosis. Normal soap is recommended because it's mild and non-irritating. If you have plenty of budgets, it's better to buy a professional female masturbator cleaner.
Among several kinds of materials, only silicone is the material that can be boiled in water to disinfect, but to remember, only a few minutes! And, do be careful to protect the charging port from being rinsed by water.
At last, aftercare is important. Store your female masturbator in a clean box or fabric bag to protect them away from dust.
Where to Buy a Female masturbator?
IFONNX.com has plenty of female masturbators for you to choose from, one of the most recommended are vibrators!
If you prefer clitoral stimulation, find one from IFONNX vibrator. No matter you like sucking or licking, you can definitely find one you like.
If you don't have enough budget but want to get double stimulation on the vagina and clit, IFONNX Yutu is the right sex toy for you. You can obviously pick it with a surprising price.
If you would like to take the female masturbator outside or for traveling, IFONNX Offe is a perfect choice, it can be easily put in a small bag or even in a pocket.
If you'd like to create more flexible stimulation while enjoying masturbation, choose IFONNX Aria to free your hands.
The APP controlled vibrator is popular among young users in recent years. IFONNX is now stepping up the development of this kind of high-tech vibrator, and we believe that it will soon come to our users.
*Part of the information comes from the Internet, if there is any infringement, please contact to delete the manuscript