Why is the rabbit vibrator a "must have" item? Simply, it offers you the most important stimulation options for masturbation. A "dual action" vibrator, the rabbit is inserted vaginally for the internal stimulation you desire, while also offering fluttering "bunny ears" that will give you the clitoral stimulation you need.
If you haven't ever used a rabbit vibrator let me first enlighten you with a little rabbit lesson. As mentioned, a rabbit is a "dual action" vibrator. This means, it is used internally but it also has external clitoral stimulation as well - dual actions. It is one of the most popular types of vibrators because 85% of all women need clitoral stimulation to orgasm. The addition of internal stimulation also increases the strength of the orgasm while giving you the feeling of having sex (as opposed to an external only option).Using a rabbit vibe is easy to do once you get familiar with the controls.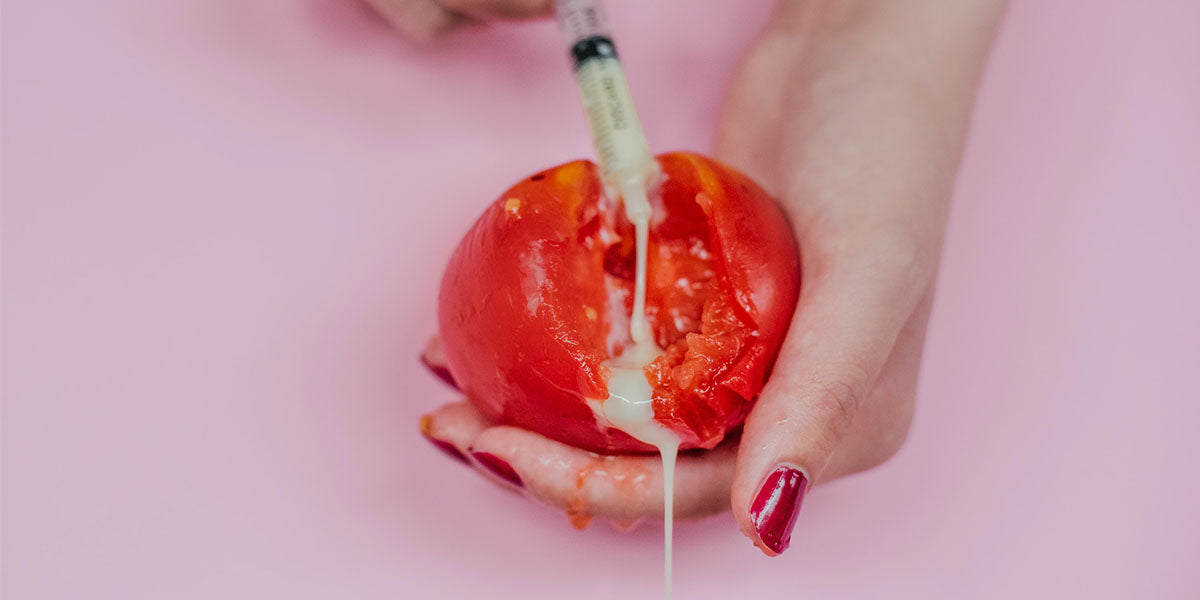 Q1: How to Use a Rabbit Vibrator?
Step 1
The first step is to prepare your toy (batteries in, cleaned with warm, soapy water) and then familiarize yourself with the options and find out which buttons do what. Play around with the toy before you even start using it, know what each button does so you are prepared and ready to play.
Step 2
Now it's time to insert your rabbit. It's important that you use an appropriate amount of lube. You don't want to ever put something inside of you that is bone dry, that isn't good for your vaginal walls. Once the toy is all lubed up, you can slowly insert the toy. My suggestion is to start without the vibrations on.
Step 3
It's experimentation time! Once you have the toy inserted comfortably, start experimenting with the different vibration / movement options. Find that "sweet spot" that gives you the right clitoral attention and internal stimulation. Some women like it DEEP, others like it shallow. Every woman needs something different so find what gets you the most aroused.
Step 4
You may want to move the toy in and out or, you may want to hold it still. You may want to tease yourself, delaying orgasm or, you may want to go for multiples! However you want to play, the Rabbit will be an eager partner! Also, never forget how visual men are - so invite your lover to help or watch you play! It will be an arousing experience for you both! 
Q2: Why you need a rabbit vibrator?
1. The G-spot & clit stimulation you get
The queen of all dual actions, the Rabbit offers the most bang for your buck with a multitude of vibratory option and settings, clitoral stimulation, and a wide range of combination options.
2. It's easy to use
Instead of using 2 toys (1 for insertion and 1 for clitoral stimulation) the Rabbit offers both in one easy to use toy with its simple controls for vibrations and array of sensational options.
3. Increasing your chance of orgasm
Because 85% of all women NEED clitoral stimulation to orgasm, and because having insertion AND clitoral stimulation makes an orgasm that much better - the Rabbit increases your chances of achieving an orgasm. Nothing is a guarantee, but this comes close!
4. Visual fun for partner play
Men love to watch their women being pleasured, and the Rabbit offers them a chance to watch insertion and clitoral stimulation with one toy. It is easy to use from the partner side as well if you want to lay back and let him take control.
5. Many options for your. Bady & preferences
There are so many different Rabbit vibes now - waterproof, smaller, shorter, longer, powerful, rechargeable, shaft thrusting - you name it, you can get it in a Rabbit!
6. Be cost effective
You can purchase a basic rabbit for under $60! For all the options you get on even the most standard option, you get BANG for your buck!
7. Proven effective clitoral stimulation
So many women over the years have praised the wonderful clitoral stimulation offered by a Rabbit vibe! There is something about the delicate flutter of these two rabbit ears that really sends most women into orgasmic bliss!
8. Elicit a quick orgasm
As mentioned, no toy can "guarantee" an orgasm, BUT, the combined insertion with clitoral stimulation often brings a quick and powerful orgasm on! Come on, try it and see!
9. A IFONNX rabbit is more sturdy than standard toys
Rabbit vibes are sturdy toys and can stand up to "rougher" play! So, if you like to really get it on with your vibrator, a Rabbit is a great option for you (especially IFONNX Gilly)!
10. Hard to orgasm women have reported: success!
Over the years this toy has brought even the hardest to climax women to bliss! Again, nothing is guaranteed, but there is just something about that Rabbit that pleases in all the right ways.
11. Waterproof options for the bath
It is always nice to have waterproof options for both bath time fun AND ease of cleaning. Many Rabbits are waterproof now, which just adds to the scenarios you have to play with!
12. Can induce vaginal orgasm
You do know that there are different types of orgasms, right? Clitoral (most common), vaginal, anal, and G-Spot. The Rabbit can induce a VAGINAL orgasm because of the rotating pleasure beads inside the shaft!
13. Induce a G-spot orgasm
The key to having a G-Spot orgasm is continued arousal and stimulation of the G-Spot. Not all women can have a G-spot orgasm, but because this particular product offers continual internal massage and clitoral attentions, the chances are good that you could experience a G-Spot orgasm with a Rabbit on your side!
14. Help U have multiple orgasms
Because of the unique dual action nature of this toy and the fairly intense stimulation that it offers, many women can bring themselves to orgasm for a second, third (or more) times easily with continued play!
So, after knowing how to use the rabbit vibrator and why you need one, do you want to start your shopping journey? Check out IFONNX Gilly! IFONNX Gilly, depending on the the shaft rotates, that up to10 vibration strengths and patterns will offer you even more stimulation while inserted. Gilly offers the most bang for your buck with a multitude of vibratory option and settings that can do it all in the way you want it to! It is easy to see why this is a sexual enhancement item that all women, single or coupled, should invest in!
 *Part of the information comes from the Internet, if there is any infringement, please contact to delete the manuscript